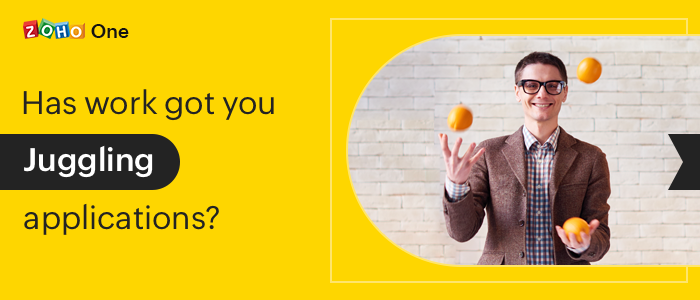 Seamless syncing with Zoho Apps, with no duplicate efforts
ZOHO One is a complete ecosystem with 40 +set of applications that work collaboratively to run the entire business with a centralized administrative panel.
Once you signup as for Zoho One user, you can benefit from custom domain mapping with free SSL for your Zoho apps. This feature allows you to use your own domain name for accessing your Zoho apps, such as Mail, Sites, Books, Meeting, Backstage, Survey, Workdrive, Recruit, etc. By doing so, you can enhance your brand identity and trust among your customers and partners. Custom domain mapping with free SSL also ensures that your data is secure and encrypted while using Zoho apps.

We have the following domains being used as custom domains configured as below: -

Zoho Books -

Projects -

support.ideazfirst.in
Survey - survey.ideazfirst.com

Assist - help.ideazfirst.com

Workdrive - onedrive.ideazfirst.com

team.ideazfirst.com

Zoho Learn - learn.ideazfirst.com

Zoho Forms allows you five different custom domains for different brands and departments.

forms.ideazfirst.in

forms.ideazfirst.co.in
forms.ideazfirst.co.uk
forms.ideazfirst.com
forms.cabrand.in