Zoho One - Industry Specific Solutions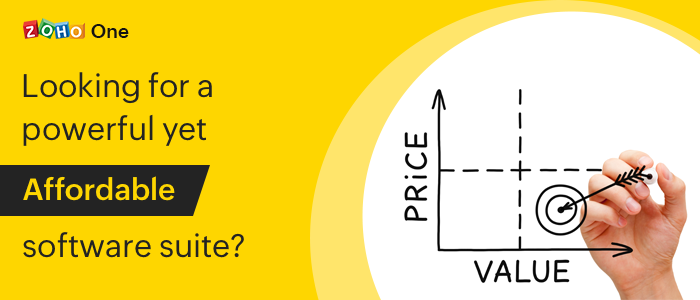 Ideazfirst can help you setup Zoho One
For Healthcare Industry and Medical Professionals

fill up his diagnosis and observations in a unique patient database with all past records visible

Can print the prescription and also send the prescription to the online medical stores for free home delivery of medicines.

Can send the prescription with pathology testing requirements to the partnered Path lab centres and receive the reports online.

Maintain the complete patient history for future consultations.

Related Articles

Cutting Costs with Zoho One: How to Reduce Your IT Expenditure

Ideazfirst is Zoho Partner Pandemic has changed the way we work, entertain ourselves and shop our goods and services for ever. Large companies have enabled it with massive IT infrastructure. But, how can an Small and Medium Enterprise (SME) invest in ...

Zoho One Custom Domains - Syncing and branding on all apps

Seamless syncing with Zoho Apps, with no duplicate efforts ZOHO One is a complete ecosystem with 40 +set of applications that work collaboratively to run the entire business with a centralized administrative panel. Once you signup as for Zoho One ...

Things about Google Workspace no one told you

Ideazfirst is Google Partner Most people use Gmail compared to Yahoo, AOL or any other mail IDs for their personal email IDs due to its easy gmail interface. Google Workspace offers the same ease for business users for organizations. Ideazfirst ...