Climate Change / Natural calamities in 2020 - 2021 has intensified.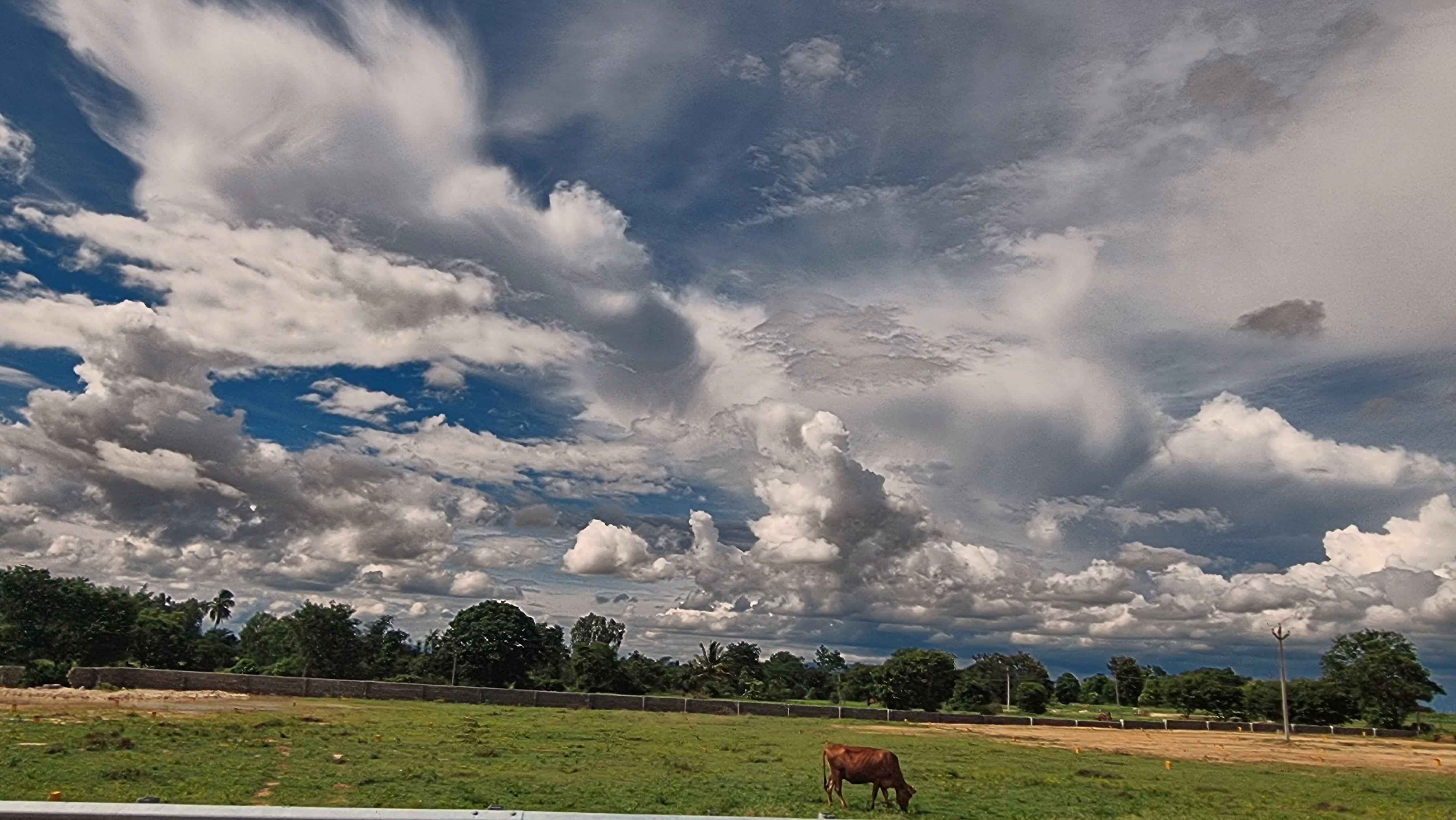 Balanced Nature
Environmental issues, especially climate change, have become hot topics around the world in recent years due to the magnitude and scope of its impacts. Carbon dioxide and greenhouse gases emitted by human activities, particularly related to energy consumption, have shifted weather patterns across the globe, causing extreme weather such as hurricanes, drought, excessive rainfall, and unusual temperatures.

The five elements of nature that determine the climate across the world are -
Ether
,
Air
, Fire, Water and Earth. Excessive pollution leads to imbalance in any or all of these elements. In other words these are diseases in form of Natural disasters or CLIMATE CHANGE just the way we have in human bodies.
For example - excessive ether leads to cough and cold issues and
Covid Pandemic.
Its the imbalance in the ether energy in the first wave leading to contamination and spread.
The Covid second wave arises out of air energy imbalance which is actually mutation of ether energy into air energy.
Similarily, cyclones and t
hunderstorms are the imbalance in the air element.
And, wild fires are the imbalance and pollution of Fire element
Scientific causes of Wildfires

Human food habits are leading to climate change. The more population increases there is more demand for food including meat as food for humans. This leads to mass slaughter of animals worldwide leading to change in greenhouse gas emissions. As there is imbalance in the food cycle for animals, lot of animals get extinct or reduce in their numbers.

We all know spreading of fire requires oxygen. Oxygen increases because there is an imbalance in total trees & plants releasing oxygen and total animals consuming oxygen and exhaling carbon di oxide. And if there is an excess of oxygen in a specific forest or location can fuel wild fire. The forest animals can help balance this by consuming oxygen and releasing carbon di oxide, thereby reducing the number of wildfires. Imbalance in the fire prana, with the inability to convert itself into the next cycle of water element.


Content updation in progress.... Other parts of the content is available for registered users. Below is some analysis of the same.
Recent Disasters -

South Turkey -
More than 60 wildfires have erupted across 17 provinces on Turkey's Aegean and Mediterranean coasts in July 2021
.
Torrential Rains and Floods - Flash floods and landslides in south eastern bangladesh on 30th July 2021

The heavy rains and floods that killed at least 220 people in Belgium and Germany this summer 2021 were made more likely and more intense by climate change.
Earthquakes -

Lot of work is being done on recycling - electronics, plastics, rubber,

Alternatives to plastic
Urban Forestation

Disclaimer - The views expressed here are of the founder
Rajesh Kishanpuriya
. , and please do not copy or share content without prior permission from the author. Team Ideazfirst Technologies can help communities harmonize environment & are open to natural calamities and climate change mitigation at the policy level expertise.
Please call or
email us
for a consultation on how to mitigate the natural calamities.